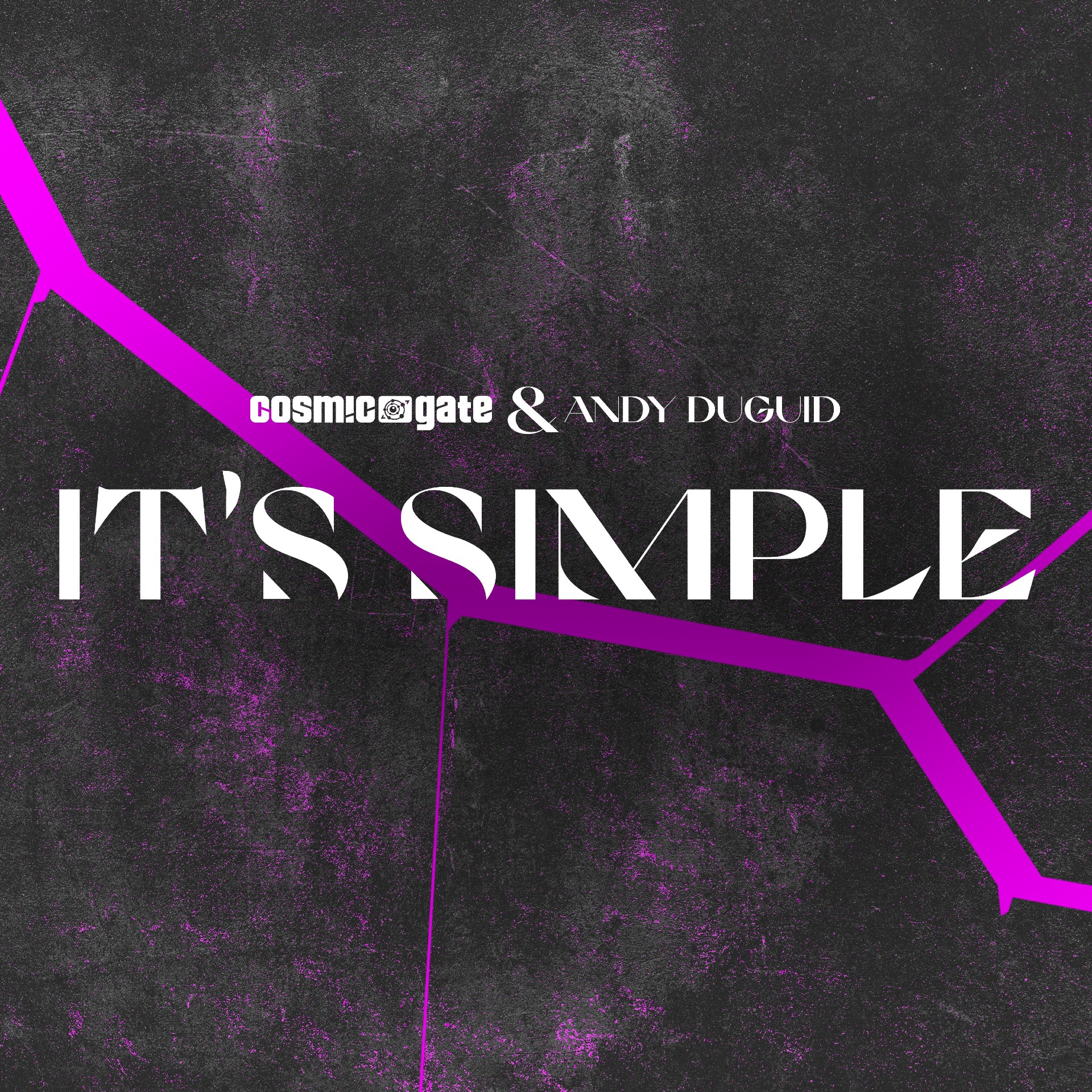 Cosmic Gate & Andy Duguid presents It's Simple on Black Hole Recordings
If only it were that 'Simple'! The final number to be taken from Cosmic Gate's epic twin-album 'MOSAIIK' odyssey is a collaboration that's been on the cards for years.
Nic, Bossi and Andy's musical paths first crossed, when Duguid remixed 'Not Enough Time', during CGs 'Sign Of The Times' era. All parties have been on major stylistic journeys since, probably no better illustrated than by the imaginative depths and lyrically thought-provoking ends to which 'MOSAIIK' has reached. Thus, it's no great surprise that it became their natural point of convergence. Through it, the three found a track idea that spoke equally to all … and that was 'It's Simple'.
It's no coincidence that artistically, 'It's Simple' is the swansong to follow MOSAIIK's penultimate release, 'Mirador'. Among the albums' 18 pieces, there are no two that better characterise the LPs thematic range. While 'Mirador's powerful instrumentalism had both eyes trained on the clubfloor, 'It's Simple' is the essence of the albums' alternative, boundary pushing 'otherness'.
The frayed, almost fractured feel of its remarkable vocals, have an unmistakable Röyksopp-ian edge to them. Lamenting, plaintive and often wrought, their emotional tone is as every bit as authentic as it is breathtakingly affecting. With their studio work, the three echo that with fluttering sub-melodies, pulsating bass, redolent pianoforte, and synths that hover in the production's midrange. Delivering its final, emotionally annihilating masterstroke, they draw on violin strings that live long in the mind … but longer still in the heart.
'Simple' by name, anything but by its nature, there can be no more fitting conclusion to 'MOSAIIK's extraordinary arc than 'It's Simple'. It releases today through all good streaming and sales platforms [https://blackhole.lnk.to/itssimple].
Nic & Bossi have supplied new details of the third phase of 'MOSAIIK – C2's album tour. Tickets for all the tour's events are available now.
Buy it on:
More links to download, listen or buy the track
Tracklist:
Cosmic Gate & Andy Duguid – It's Simple (Original Mix)
CONNECT WITH COSMIC GATE:
Soundcloud
Facebook
Twitter
Instagram
Youtube
CONNECT WITH BLACK HOLE RECORDINGS:
Soundcloud
Facebook
Twitter
Instagram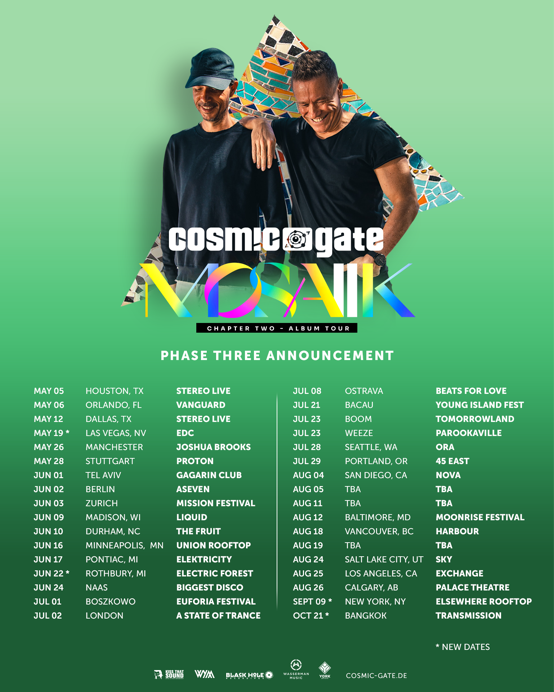 Cosmic Gate official website
Black Hole Recordings official website