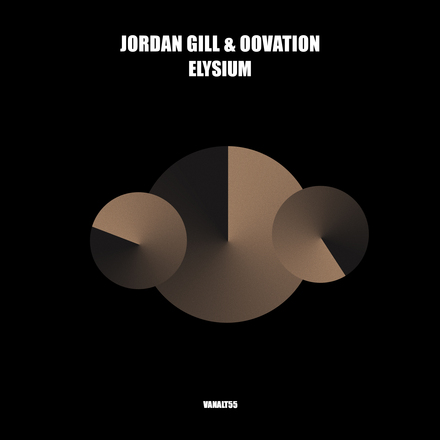 Jordin Gill & Oovation presents Elysium on Vandit Records
JORDAN GILL & OOVATION UNVEIL MESMERIZING PROGRESSIVE HOUSE MASTERPIECE 'ELYSIUM' ON VANDIT ALTERNATIVE
Acclaimed electronic artist Jordan Gill, in collaboration with Oovation, takes listeners on an ethereal journey with their latest Progressive House release, 'Elysium.' Following the success of Jordan Gill's earlier releases on VANDIT Alternative, including 'Force' and the electrifying collaboration 'Voltage' with Paul van Dyk, 'Elysium' is set to enchant audiences with its melodic allure. The track is available now on all major digital platforms.
'Elysium' showcases Jordan Gill's prowess in crafting emotive and atmospheric soundscapes, complemented by Oovation's unique sonic contributions. The result is a progressive house masterpiece that captures the essence of euphoria and transports listeners to a celestial realm of musical bliss.
This marks Jordan Gill's third release on VANDIT Alternative this year, a testament to his consistent ability to deliver quality and innovative productions. 'Force' and 'Voltage' laid the foundation for what has become an exciting year for Jordan Gill, and 'Elysium' further solidifies his position as a leading force in the progressive house genre.
VANDIT Alternative, recognized for its commitment to groundbreaking releases, is delighted to present 'Elysium' as a shining example of the label's dedication to pushing the boundaries of electronic music. The collaboration between Jordan Gill and Oovation exemplifies the label's ethos of fostering creativity and sonic exploration.
Fans of progressive house and electronic music aficionados are encouraged to experience the enchantment of 'Elysium,' available now on all major digital platforms.
Buy it on: TBA
Tracklist:
Jordin Gill & Oovation – Elysium (Original Mix)
Links: