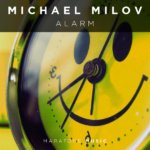 Michael Milov presents Alarm on Maratone Music
From beautiful progressive trance, we take you to a whole new level. With this banging tech trancer from another russian producer Michael Milov, we make sure you won't fall asleep. We bring you 'Alarm'!
If you like it dirty and techy, this track is for you.
PLAY IT LOUD!
Buy it on: TBA
Tracklist:
Trance
Michael Milov – Alarm (Extended Mix)
Michael Milov – Alarm (Radio Edit)
Links: