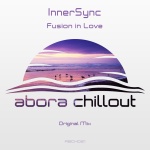 InnerSync presents Fusion in Love on Abora Recordings
We are pleased to introduce our newest single on Abora Chillout: 'Fusion in Love' from InnerSync. This is relaxed cocktail and lounge music at its best.
'Fusion in Love' combines perfectly the best elements of a light jazzy downtempo song with balearic accents and vibes.