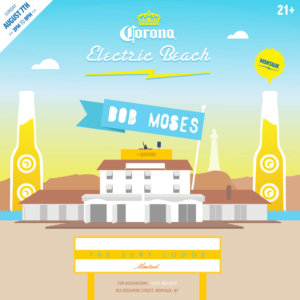 As the summer quickly winds down, I knew I needed to squeeze a few more fun outdoor events into my schedule before it ended. When I heard that Corona's Electric Beach was coming through to the Surf Lodge in Montauk with Bob Moses performing I immediately thought "This is the one!"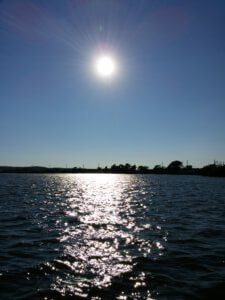 I admittedly do not go out nearly as much as I used to but this was honestly the type of party that makes you miss going to parties. I wasn't bored for a single second, no lulls, and no awkward silences. Everyone there, staff and crowd included were extremely welcoming and friendly so you can forget all of your stereotypical perceptions about snobby Hampton-ites and Montauk natives.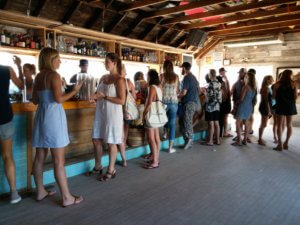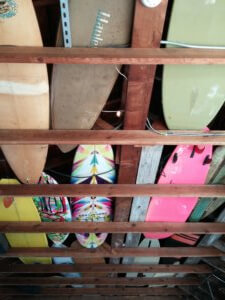 From the moment we walked in we were greeted by the Corona team handing out lei's and awesome swag. We scored some Electric Beach sunglasses, tank tops, and hats. There was obviously a special on Corona's too, $35 for a bucket which is a great deal and was still great several buckets later if you know what I mean. The bartenders were on point; the turnaround time for drinks was a matter of seconds.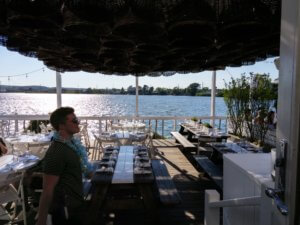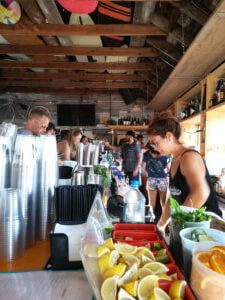 We started our night hanging out inside for a little while and checking out the space. The décor is super cute and very beachy to boot with surf boards on the ceilings and bicycles mounted on the walls. There is also a dining area which is all open so you can enjoy the music while you dine. The Surf Lodge is situated right on the water and the views are breathtaking. Just past the deck there were several couches set up outdoors where you could soak up the sun and dip your toes in the sand. The crowd was super sexy with ladies sporting summery dresses and bikinis.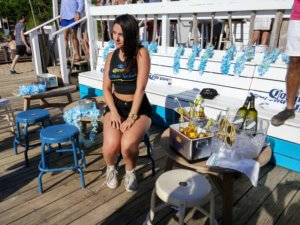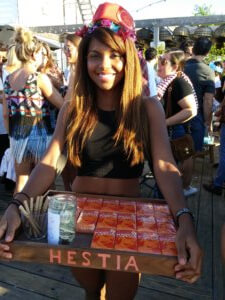 As we waited for Bob Moses to take the stage we enjoyed a mix of 80's music, hip-hop, house and nearly everything else in between. Jimmy and Tom took the stage at 7pm immediately jumping into "Like It Or Not". To say these guys are incredibly talented is a serious understatement. They performed just in time to set a perfect soundtrack to accompany the gorgeous sunset. Their performance went for hour until 8pm jamming out to many of the tracks of their latest album "Days Gone By" which was released in September of last year. The duo has been on a hot streak for a while catching the attention of several remixers including Joris Voorn, Tale Of Us, and A-Trak. Fortunately for those that missed this show Bob Moses will be playing in New York again at Terminal 5 on September 20th.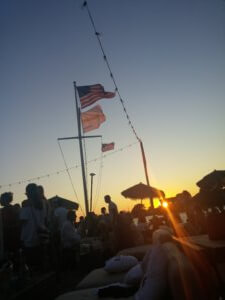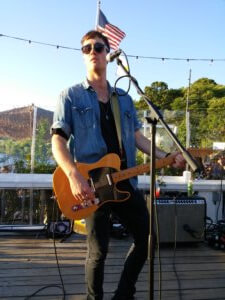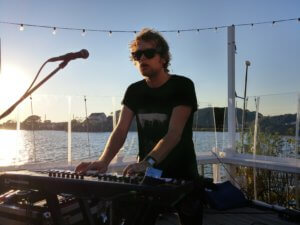 http://www.findyourelectricbeach.com
https://www.instagram.com/findyourelectricbeach/
https://www.facebook.com/ElectricBeach
https://twitter.com/electricbeach