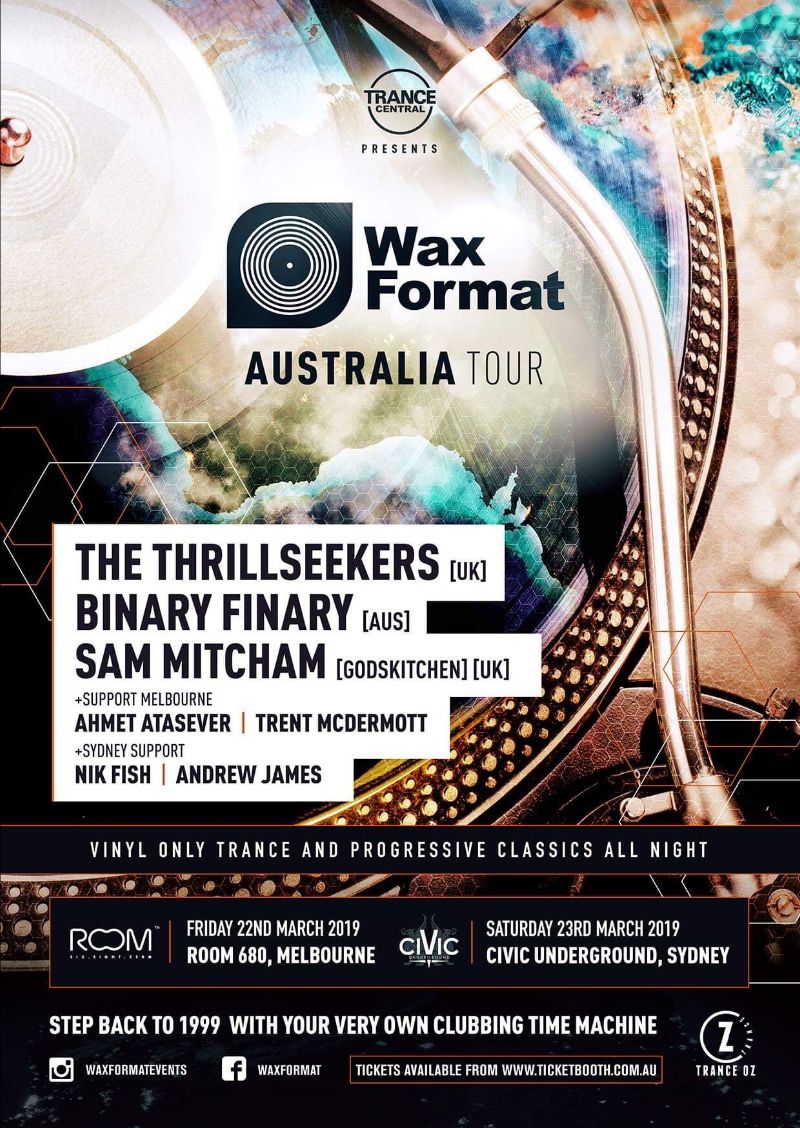 Trance Central presents Wax Format with The Thrillseekers, Binary Finary and Sam Mitcham at Australia Tour 2019
Trance Central is bringing you the legendary vinyl only brand WAX FORMAT to Australia for the first ever time. Known as the clubbing equivalent of a time machine, expect to be transported right back to glory days of 1999!
Taking over Room 680 in Melbourne on 22nd March and then the Civic Underground in Sydney on 23rd March, this 100% vinyl only step back in time experience promises an epic night of classic tracks and beats.