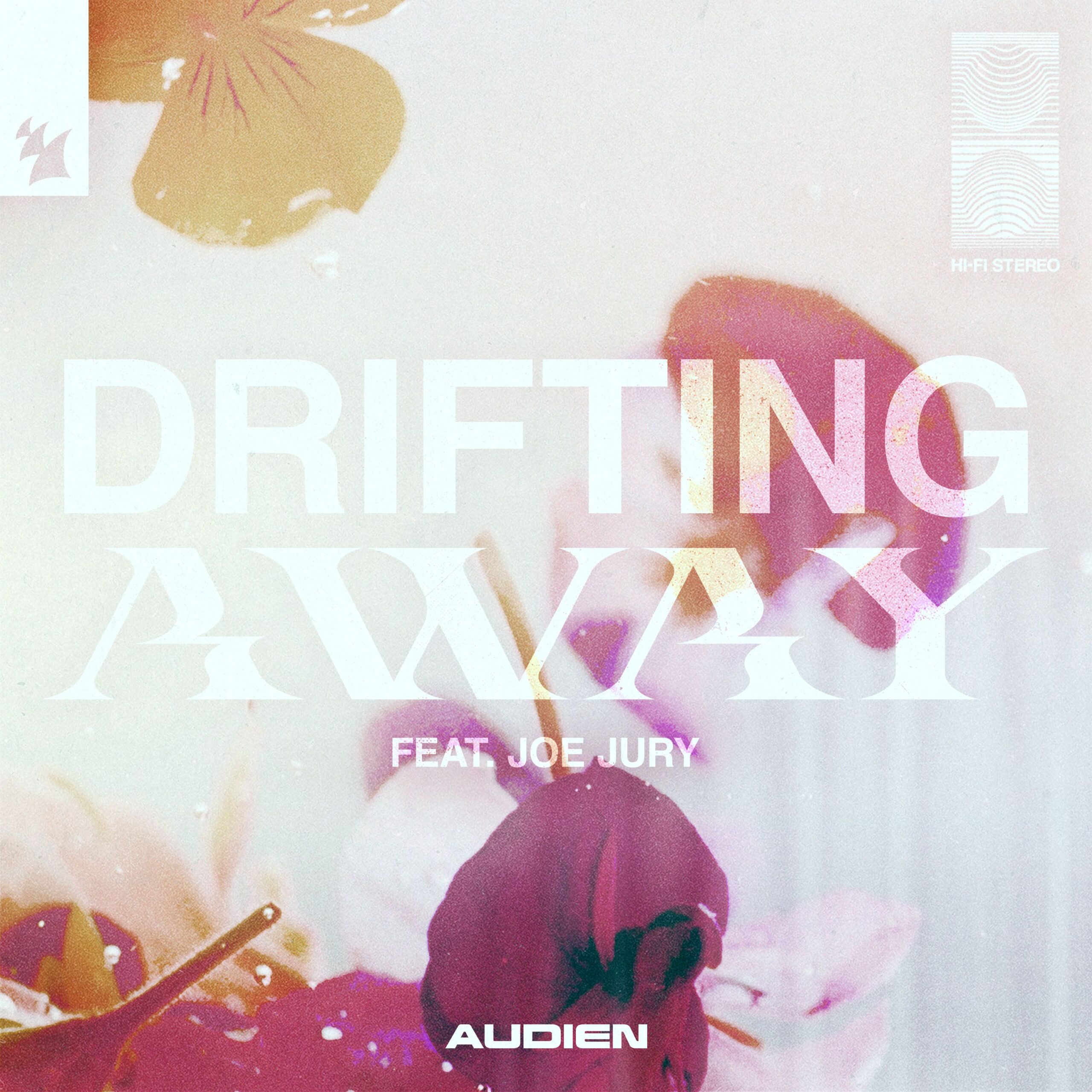 Audien feat. Joe Jury presents Drifting Away on Armada Music
AUDIEN DOUBLES DOWN ON PROGRESSIVE HOUSE WITH SECOND SINGLE OF 2022: 'DRIFTING AWAY' (FEAT. JOE JURY)
Still buzzing from his summer tour across North America, electronic music tastemaker Audien is blasting into the second half of 2022 with another magnetic record tied to his Progressive House Never Died movement. Featuring English singer-songwriter Joe Jury, 'Drifting Away' is a quintessential, contagious record from the Grammy-nominated American producer.
Evoking emotion across its duration, Audien's new single on Armada Music expertly bridges the gap between progressive house and dance-pop. Tugging on the heartstrings with its well-crafted production and Joe Jury's magnetic vocal delivery, the song serves as a reminder to stay grounded and fight for the things that matter before time runs out.
"Drifting Away is the record I'm most excited about in 2022", Audien says. "The record came together while I was on my Progressive House Never Died tour. The crowd exhumed so much energy that I had to run back into the studio and had an invigorated effort to create a progressive house record that really embodied what the crowd was putting out."
Known for his production prowess and unique propensity for uplifting melodies, Grammy-nominated producer and songwriter Audien has established himself as a legend in the dance community. A staple in the progressive house genre, he garnered the support of industry veterans such as Tiësto, Above & Beyond and Armin van Buuren through an extensive discography that includes Billboard Top 40 hit 'Something Better' feat. Lady A, collaborations with the likes of ARTY, MAX and Echosmith, and official remixes of songs by Coldplay, Halsey, Nile Rodgers, Jess Glynne and Calvin Harris. In 2014, Audien released his Grammy-nominated remix of Bastille's 'Pompeii', which went on to become the most played track at Electric Daisy Carnival and Coachella, and one of the five most played tracks at Tomorrowland.
Buy it on:
More links to download, listen or buy the track
Tracklist:
Audien feat. Joe Jury – Drifting Away (Original Mix)
Links: