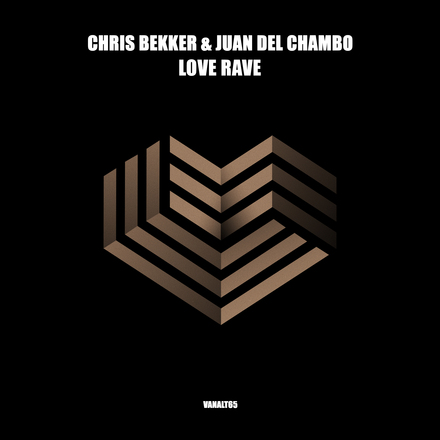 Chris Bekker & Juan Del Chambo presents Love Rave on Vandit Records
CHRIS BEKKER AND JUAN DEL CHAMBO UNLEASH ELECTRONIC FUSION 'LOVE RAVE' ON VANDIT ALTERNATIVE – A SONIC JOURNEY THROUGH TECHNO, WITH A TOUCH OF PSY TRANCE
Berlin-based maestro Chris Bekker collaborates with the exceptionally talented Juan Del Chambo from Venezuela to deliver a groundbreaking electronic fusion titled 'Love Rave.' Released on VANDIT Alternative, this track transcends genres, combining elements of Techno, and Psy Trance to create a sonic whirlwind that is set to ignite dance floors worldwide.
'Love Rave' is an intense and energetic masterpiece, a love child born from the union of Techno's pulsating beats, atmospheric textures, and the euphoric drive of Psy Trance. Chris Bekker and Juan Del Chambo seamlessly blend these diverse elements, creating a track that is both innovative and exhilarating.
The collaboration between Chris Bekker and Juan Del Chambo marks a meeting of musical minds, bringing together their individual expertise to create a composition that defies traditional genre boundaries. 'Love Rave' is a testament to the artists' willingness to experiment and push the limits of electronic music.
VANDIT Alternative, a label known for championing forward-thinking and boundary-pushing releases, is excited to present 'Love Rave' as a standout addition to its diverse catalog. The track exemplifies the label's commitment to fostering creativity and providing a platform for artists who are reshaping the electronic music landscape.
Fans of Techno, Progressive House, and Psy Trance are encouraged to experience the intense and driving energy of 'Love Rave,' now available on all major digital platforms.
Buy it on: TBA
Tracklist:
Chris Bekker & Juan Del Chambo – Love Rave (Original Mix)
Links: