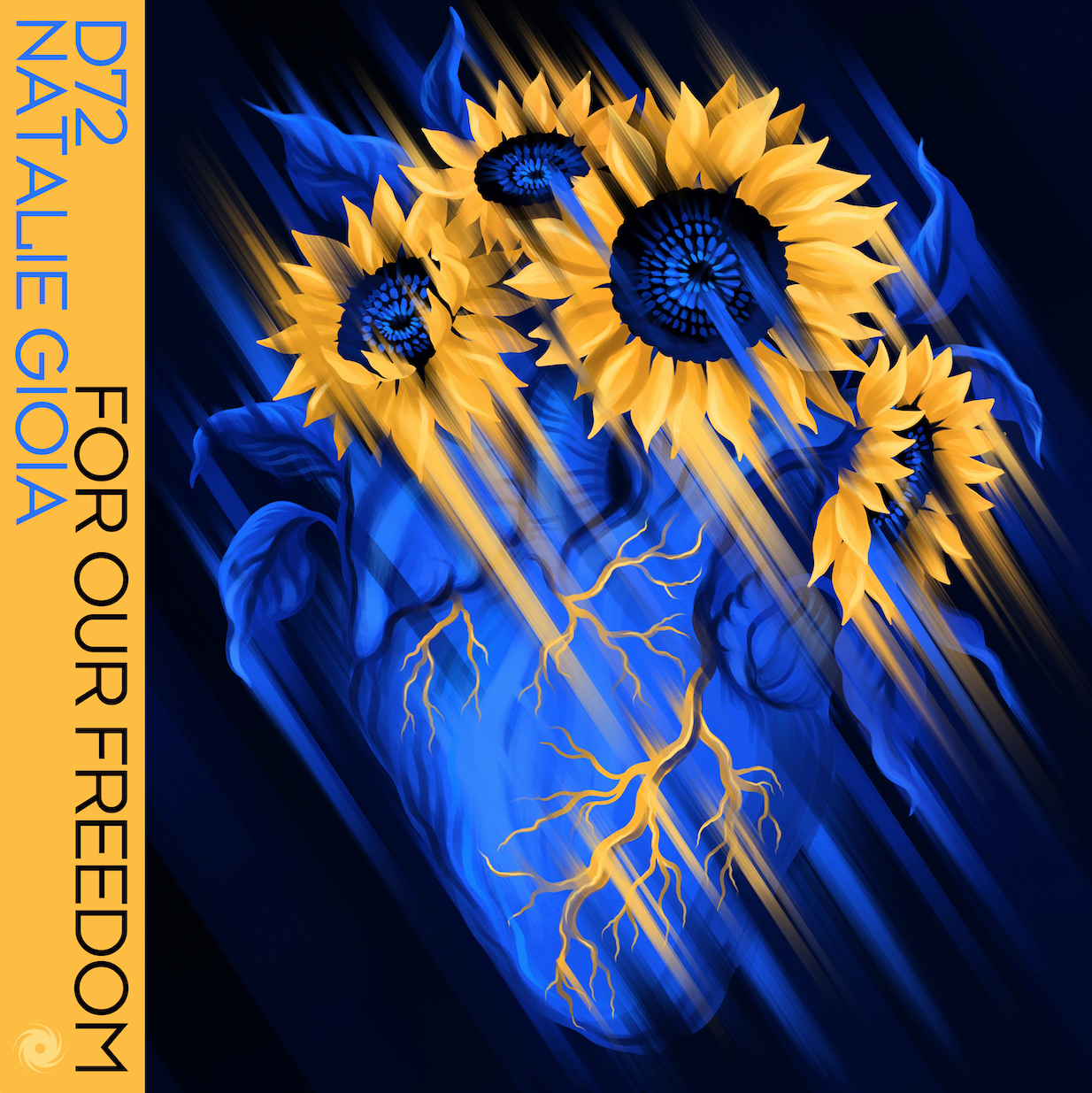 D72 & Natalie Gioia presents For Our Freedom on Black Hole Recordings
D72 & Natalie Gioia release extraordinary charity single in aid of Ukraine – 'For Our Freedom'
Since the dawn of music-time, singers have been writing songs based on experiences lived. There are some subjects though that no one should have that much personal knowledge of.
Singer Natalie Gioia has spent the last three months living through the shelling of her native Kyiv. To help manage her fear, as well as directly assist her homeland, she's teamed up with German producer D72 & Holland's Black Hole Recordings. With all revenues channeled to the Aktion Deutschland Hilft, assisting the relief agency's humanitarian efforts in Ukraine, the epic and affecting 'For Our Freedom' is released today.
It scarcely needs saying that Natalie's words & song on 'For Our Freedom' are as heartfelt as they come. That she and D72 (producer Dirk Wershofen) have managed to create something so beautiful, transcending the ugliness of war, is a triumph of the human spirit. Framed in the form of a from-daughter-to-mother letter, 'For Our Freedom's title reaches straight to the heart of the matter, as Natalie relates her hopes for Ukraine's future.
Shot on the historic old-town streets of Kyiv and showing the indomitable essence of its citizens, the official video that accompanies the release is online now. You can view it here [https://blackhole.lnk.to/forourfreedom/youtube] A piece of music that will – like Ukraine – withstand all the tests of time, 'For Our Freedom' comes out into the light today.
More information on Aktion Deutschland Hilft activities in Ukraine can be found HERE
Buy it on:
More links to download, listen or buy the track
Tracklist:
D72 & Natalie Gioia – For Our Freedom (Original Mix)
D72 & Natalie Gioia – For Our Freedom (Extended Mix)
CONNECT WITH NATALIE GIOIA:
CONNECT WITH D72:
CONNECT WITH BLACK HOLE RECORDINGS:
Soundcloud
Facebook
Twitter
Instagram
Links:
Aktion Deutschland Hilft official website
Black Hole Recordings official website