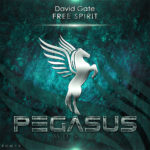 David Gate presents Free Spirit on Pegasus Music
David Gate is back on our imprint with another great track called Free Spirit.
Free Spirit has a very strong start followed by a dreamy and magnificent breakdown with magical orchestral elements that blends beautifully into the main part of the track that will take you through an emotional journey of pure energy.
We hope you like this release as we do.
Enjoy!
Buy it on: TBA
Tracklist:
David Gate – Free Spirit (Original Mix)
Links:
N/A