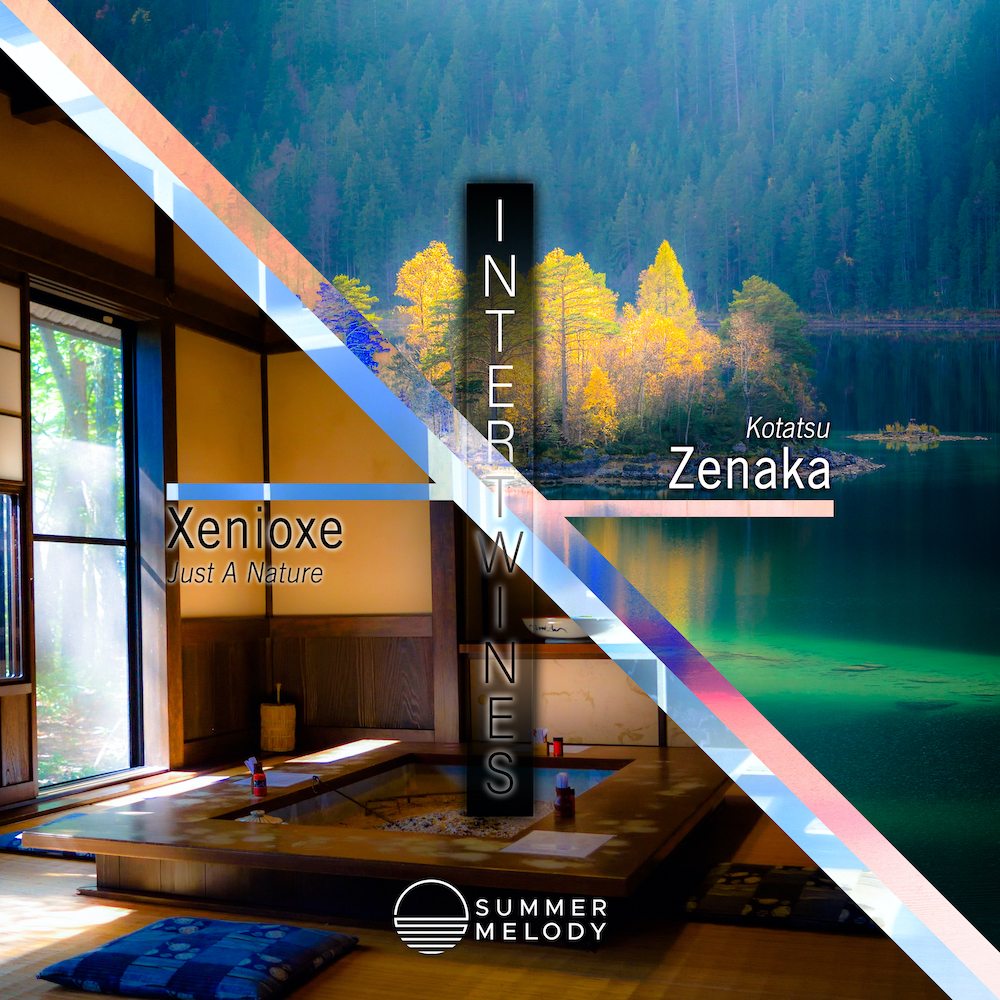 Intertwines presents Xenioxe plus Zenaka on Summer Melody Records
Summer Melody returns with a brand new installment of our Intertwines EP series, showcasing new and upcoming artists in a pair of two, and starting their own fusion towards the label. The fourth installment includes two melo-prog tracks from two artists hailing from Serbia and Japan respectively.
Debuting way back in the early days of the label via Summer Melodies Vol.1, and after self-releasing a couple of tracks, we welcome back this newcomer Xenioxe with a brand new track. Just A Nature is a floating and atmospheric track, keeping simple in the elements and focusing on the melodies themselves.
The other track is a brand new debut from Zenaka. Diving into the local doujin music culture, sharing their own interest and forming groups of local music collectives, he has been experimenting into various genres including trance, hardcore, dance pop and anime reworks. With this debut track Kotatsu, he experiments on the melodic progressive sounds. Kotatsu is a traditional Japanese heater-attached blanket-covered table, with such title the music provides the same warming feeling as the season changes to late autumn and early winter, the homely atmosphere surrounds with the dimming lights and light warmth, and cosyness with family in the living room where the table centers.
We hope you enjoy this new pairing of Intertwines, with Xenioxe and Zenaka!
Buy it on:
More links to download, listen or buy the track
Tracklist:
1. Xenioxe – Just A Nature (Original Mix)
2. Zenaka – Kotatsu (Original Mix)
CONNECT WITH SUMMER MELODY RECORDS:
Facebook
Twitter
Soundcloud
Youtube
Mixcloud
Links:
N/A