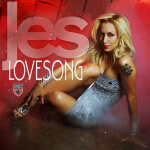 Exclusive interview with JES (High Glow feature) for TranceSound.net
After having my very first exclusive interview with Jes, also known as Jes Brieden (real name), or else "the voice of Tiesto" back in May this year, few weeks ago I have been given another chance to speak to her in relation to her latest world tour advertising her latest album "High Glow." During this exclusive interview, Jes spoke about her last countries she visited recently, as well as one of the most funny and intresting stories while touring the album. She also told me about her latest singles being released such as "Closer" and "Awaken" which is going to be a video added to it as well. She also managed to spread the word about some future projects ahead, that means 2011 is going to be a lot busier than 2010 for sure. On top of all those amazing details about her musical life she also managed to say that Rocktronica, it was, is it and always will be Rocktronica for a while.
1. Are you still on tour advertising your album, "High Glow" ?
JES: Yes, I'm still touring in between writing, recording and running! Recently, I have been to China, Egypt, Central America, New York, Washington, San Diego, Denver and Canada. It's important to always be doing shows whether promoting an album or not. I am always promoting anyway. You have to keep on it and stay in touch with the fans. Especially for an album with many singles, it can go on a year or more, so yes, we have been promoting "High Glow" a lot.
2. Since we spoke last time, late May this year, "High Glow" was the tip of the iceberg. Now, tell me please, are there any stories you want to share from your tours that you can easily remember ?
JES: Well, there are always interesting things I can say about the touring. I was in China and I always reach for the audience and love to be able to touch people physically. Well, this one time, a fan pulled me into and over the audience and ran away with me through the crowd. I am wireless so I could keep on singing, but it took me by surprise for sure! Also, I was doing a show in Seattle and the DJ rig went off and the music stopped so I sang "Imagination" a-cappella, which everyone actually enjoyed more than me singing with the track because it was something different. It got me thinking because I really loved it. Sometimes it's so hard to hear yourself in the tracks, so it was a happy surprise.
3. Is this album the best effort to date ?
JES: Yes, I'm so happy with how it turned out! I got to work with a lot of different musicians and writers and explore some new territories. I really loved "Disconnect," but I feel like I've grown so much during the production of "High Glow." I was so very involved and learned a lot about the tools and technology. And, I was able to reinvent myself, to find new ideas that way. I didn't want "High Glow" to be a "Disconnect 2.0" and I really feel we managed to make a sequel, which is very new and exciting.
4. It came to my attention that you have just released a single and video from your chart topping album ?
JES: "Closer" was released in October and I've started working hard on promoting it and the extensive remix package which features Bimbo Jones, Coco Channel, Loverush, Kris O'Neal, Josh Harris and my new favourite, Twisted Disko. During the production, I got to fulfil a small personal ambition and make a video with dancers and a choreographer. That was so much fun! I love to dance in the clubs all the time, but it's such a different experience to have to learn a complex routine. And, to make it harder, we used those heavy light sticks. If you haven't seen it, check it out on http://www.planetjes.com – I had such a blast on set making that one.
5. What will the content of this new single be about ? "Closer" refers to whom/what ?
JES: "Closer" is about the rituals of our lives and how we break those down to finally connect with each other. We are all very different, but we all feel the same emotions. "Closer" is about the time when that finally brings us together.
6. So what else is on your plate nowadays ?
JES: Wow, well I'm finishing work on the next single, "Awaken" and the remixes. I'm getting ready to shoot the video which is going to be even bigger than "Closer," so get ready for that. I just had a long run of shows from Egypt to San Diego which was wild. I am preparing a new and bigger live show that I hope will blow people away. It's really going to change what I do in concerts. I am also running a marathon in December so I'm training hard for that. I will also be shooting a video and doing two shows in Hawaii so it will be a crazy trip for sure!
7. Who have you been doing production with lately ? Any guest appearances that we should know about it ?
JES: There are two songs with BT, from his album and the remixes. I love Armin van Buuren's remix of BT's "Every Other Way." The "Closer" remix package is a more housey direction with Bimbo Jones, Twisted Disko and Josh Harris. For "Awaken," we have mixes coming from Ronski, Coco Channel and Thomas Gold. There are a few special collaborations I am exploring, so you'll hear more I'm sure.
8. Lots of fans wonder if there will ever be another track along with Tiesto. Will we see one ?
JES: Well, I love him yes, and we're both so busy. I would love to do something when the time is right for us. I'm sure it will happen, and it may be sooner than you think.
9. The year 2011 is upon us, what do you think this will bring for JES ?
JES: Big plans in 2011 — a new mix album, some remix contests, a new artist album maybe. I will continue the crazy touring schedule and bring a new and bigger show and hopefully some more amazing artist collaborations.
10. Tell me further details about your podcast please.
JES: I love putting those [podcasts] together. It's my chance to do some DJ'ing and rock out in my studio. It's great to reflect on my experiences over the last year or six months. Life moves so fast that you can forget about things that happened and music you've made. Making the podcast makes me go back over it all, it's like getting a postcard from myself of all the amazing things I've been able to be involved in.
11. I have noticed that unlike a lot of other producers, you don't immediately go for the obvious mainstream single. Is this intentional ?
JES: I really make my music from the heart. If something moves me or touches me then I think it will do that for someone else out there too. So I try to just follow my instincts and make that as accessible to my fans as possible. So much music is obviously derivative, not just now but it has always been. I think it's our responsibility as artists to get beyond the obvious and try to show people that there's more than one way to rave and rock!
12. So, sticking to that "JES' Rocktronica sound," is this why your formula has worked so far ?
JES: It's really just a reflection of what I love in music and what makes me thick, so I use that to try and inform my choices about production and writing. It's really very simple; if I don't love it, I don't do it! I feel that gives me the freedom to be true to what I want to do. Also, the songs are released with (quite substantial) remix packages which gives people a totally different vision of the original song.
13. Is it always going to be Rocktronica for you ? What do you think the next trend for JES will be ?
JES: I think it will be Rocktronica for a while for me. I just love things with a little edge and that's what I listen to and love. I do think though it's natural to change, and you are just going to grow and become a different person and artist along the way the longer you do it. Maybe I will make a country record next, who knows! [laughs]
14. Finally, have you got any last words for our readers, especially now when we are celebrating five years of TranceSound.net ?
JES: In this time when things move so fast, it's a testament to you guys at TranceSound that you have managed to build your success over five years. Congratulations and thank you so much for including me on your site. TranceSound.net rocks!
Interview made by Cosmin Lukacs (TranceSound.net admin/founder)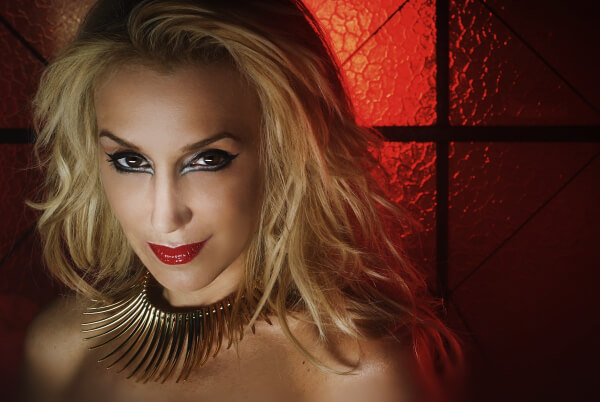 Picture made by Marc Goldstein
Links:
JES official website
Cosmin Lukacs official website
Art Media Group official website