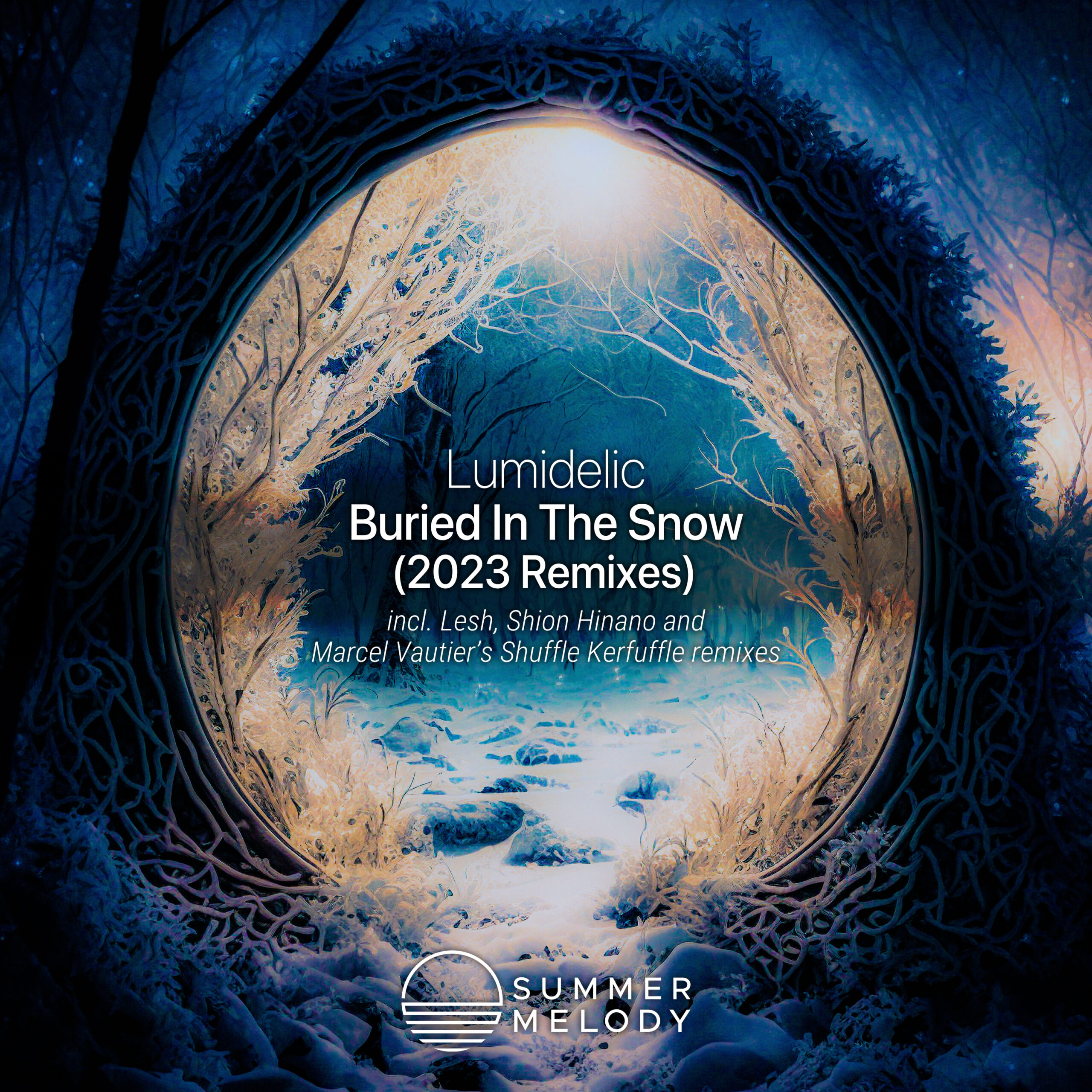 Lumidelic presents Buried In The Snow (2023 Remixes) on Summer Club Records
After having melodic progressive veteran Lumidelic to be part of the label's 5-Year Retrospective compilations, Summer Melody presents brand new remixes for 2023, from three melodic sensations Shion Hinano, Lesh and Marcel Vautier!
The first remix comes from another melo-prog veteran, UK-based Lesh. With a previous appearance back in 2020, remixing Adam Sein's Remember, Lesh returns with his signature upbeat yet soothing progressive style. A mixture of melodic progressive and hints of electro elements, this remix certainly marks the return of the future classic from Lumidelic with his own twist.
The second remix, which has been an exclusive remix on Part 2 of the 5-Year Retrospective compilations, welcomes back Japan-based Shion Hinano, after remixing BVGSY DEL MAR's Homeostasis. With his signature melodic sounds, Shion replicates the original dreamy and snowy vibes.
The final remix comes from the talented artist, Switzerland-based Marcel Vautier. After the Artist Collection feature, he provides a creative and out-of-the-box remix, reconstructing the original melody into broken pieces and merged as uptempo mixture of progressive.
We hope you enjoy the brand new interpretations for 2023 to Lumidelic's Buried In The Snow!
Global Release Date: 24/11/2023
Exclusive Release date: 10/11/2023 (Beatport, Spotify, Deezer, Tidal)
Buy it on: TBA
Tracklist:
1. Lumidelic – Buried In The Snow (Lesh Remix)
2. Lumidelic – Buried In The Snow (Shion Hinano Remix)
3. Lumidelic – Buried In The Snow (Marcel Vautier's Shuffle Kerfuffle Remix)
Artist Name: Lumidelic
Release Name: Buried In The Snow (2023 Remixes)
Catalog Number: SMLD182
Type: EP
Links:
N/A