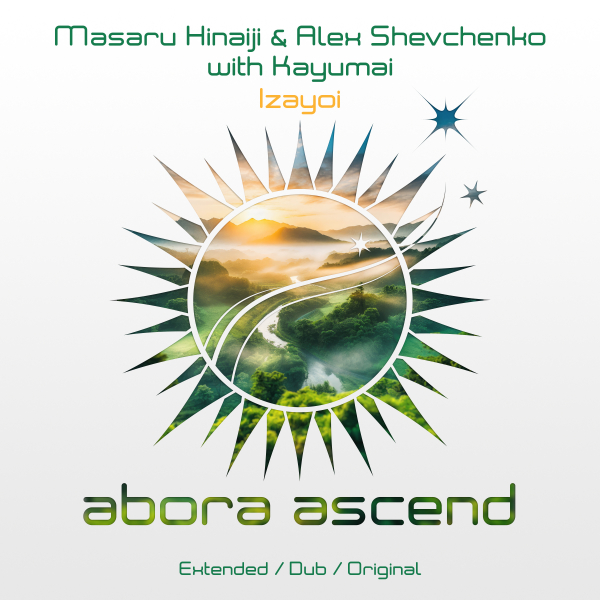 Masaru Hinaiji and Alex Shevchenko with Kayumai presents Izayoi on Abora Recordings
Abora Recordings is thrilled to present an extraordinary release called 'Izayoi', on our elite vocal orchestral uplifting trance imprint Abora Ascend. It's a wonderful collaboration between Masaru Hinaiji & Alex Shevchenko featuring Kayumai.
This magical song starts with an uplifting drive and energetic drums fused with an enigmatic atmosphere owing to hypnotic leads and Kayumai's mystical vocal tone. The breakdown delivers soft and calm percussion merged with cuddling lyrics performed by Kayumai's touchy voice. This leads to a mesmerizing melody and huge drop.
Get your copy now and enjoy these epic trance vibes!
Key & BPM:
Extended / Original : D Min (7A) – 140 bpm
Buy it on: TBA
Tracklist:
Trance
Masaru Hinaiji & Alex Shevchenko with Kayumai – Izayoi (Extended Mix)
Masaru Hinaiji & Alex Shevchenko with Kayumai – Izayoi (Original Mix)
Masaru Hinaiji & Alex Shevchenko with Kayumai – Izayoi (Extended Dub)
Masaru Hinaiji & Alex Shevchenko with Kayumai – Izayoi (Dub Mix)

Links: