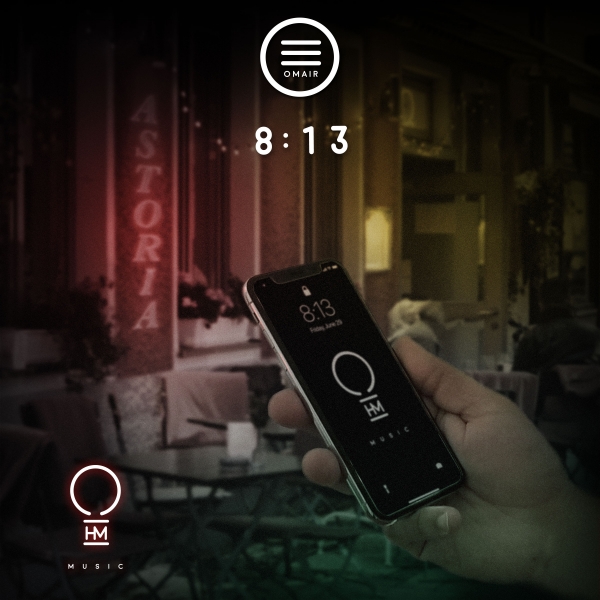 OMAIR presents 8:13 on OHM Music
OMAIR Continues to Ride the Wave of Future Forward Studio Productions with "8:13"!
To say that OMAIR has been on a hot streak lately would be an understatement. With a performance for Wake Your Mind Miami during Miami Music Week at W Miami, the recent release of "Project Artichoke" on OHM Deep State, and the curation of the very first OHM Music family night in Dallas, Texas, OMAIR has taken to the studio to prepare his next release, "8:13". And this one comes with some serious heat!
In true OMAIR fashion, the title of the track hides a special mystery. All we know is that it represents a time that OMAIR holds dear to his heart, so much so that he decided to put it to music for the entire world to fall head over heels in love with. So, enough with the introductions, let's get right into the alluring thunder of "8:13"!
Right out of the gate listeners are met with festive tonality, presenting "8:13" as a body moving soundscape fueled with an unpretentious aura that uplifts the soul. And then it happens. The crash of gritty synth structures shoot the energy up 10 notches, locking us in for a ride straight through to unadulterated electronic mayhem. You can almost feel the flash of the lasers above the dance floor as this peak hour stunner serves up a taste of what it means to live in every mind warping moment. Transcending into an earthquake of a melodic breakdown, OMAIR gives us a few seconds to wipe the sweat from our brow before delivering us to subterranean depths with a character both quirky and resolute in all the right ways!
There are some tracks that come along that define everything an artist represents and for OMAIR, "8:13" certainly hits the nail on the head. So, stay locked in with OHM Music for the official release date and prepare to dive into the power soaked valley of the ever evolving OMAIR experience!
Buy it on: TBA
Tracklist:
OMAIR – 8:13 (Original Mix)
Link:
N/A