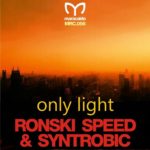 Ronski Speed & Syntrobic feat. Jenny Karr presents Only Light on Maracaido Records
Ronski Speed delivers the second pre-release to his new Album "Evolve" and it is massive.
He teamed up with Los Angeles based Homie Syntrobic for another Vocal Smasher with Singer Jenny Karr.
"Only Light" is a wonderful uplifting yet emotional slice of trance on his label Maracaido Records.
Niko Zografos known for his massive releases on Future Sound Of Egypt this San Francisco based DJ & producer delivers a jaw-dropping peak time Trancer.
Daun Giventi (San Francisco) is an Anjunabeats & Enhanced favorite with many support from Above & Beyond, Tritonal and many others. He delivers the more progressive touch to the release.
Buy it on: TBA
Tracklist:
Ronski Speed & Syntrobic feat. Jenny Karr – Only Light (Extended Version)
Ronski Speed & Syntrobic feat. Jenny Karr – Only Light (Niko Zografos Remix)
Ronski Speed & Syntrobic feat. Jenny Karr – Only Light (Daun Giventi Remix)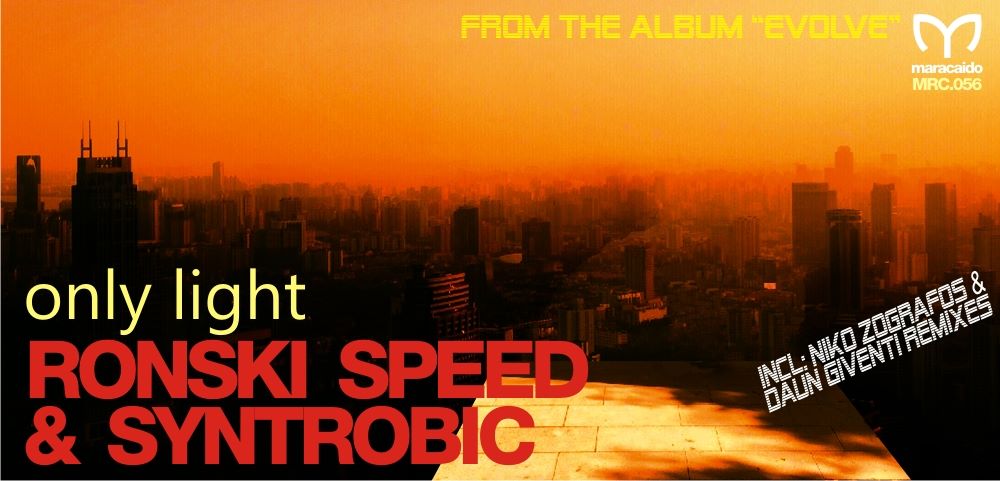 Links:
Ronski Speed official website
Maracaido Records official website