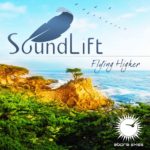 SoundLift presents Flying Higher on Abora Recordings
SoundLift returns with the follow up to Freedom with this amazing orchestral uplifting trance piece, called "Flying Higher", and the title really does justice to the track because you literally feel yourself flying higher and higher in the sky with the euphoric and atmospheric vibe of the track.
The breakdown combines an emotional piano and a strong orchestra with cellos, violins, and epic choirs that give you strength to go on and pursue your objectives in life.
After the break you feel the rising strings and leads soaring on top of the track, packed with superb and energetic basslines.
The pack finishes up with an amazing Duduk Mix performed live by SoundLift himself on the duduk he received as a gift years ago!
This is a must have for those who love orchestral uplifting trance at its best!!
Buy it on: TBA
Tracklist:
SoundLift – Flying Higher (Original Mix)
SoundLift – Flying Higher (Duduk Mix)
Links: