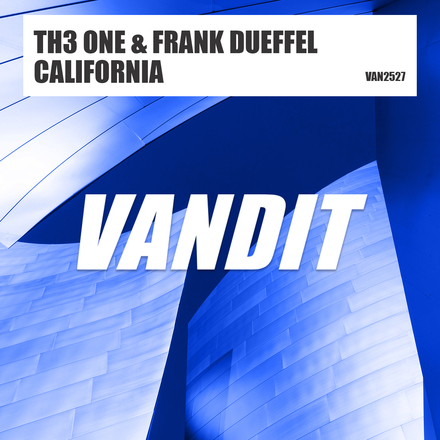 TH3 ONE & Frank Dueffel presents California on Vandit Records
LA. San Francisco. San Diego.
The Pacific Coast. Yosemite National Park. Disney Land.
Green juice. Kale Salad. Avo toast.
This list could go on and on coz we are OBSESSED with California, and apparently not the only ones.
TH3 ONE and Frank Dueffel dedicate their new single to the third largest area of the U.S. and it's a beaut!
You can hear the sunshine, the waves, the wind and the zest for life in this track. It'll put a smile on your face and move your feet across the dance floor… or Sunset Boulevard, if you're lucky enough to be there right now!
Buy it on: TBA
Tracklist:
TH3 ONE & Frank Dueffel – California (Original Mix)
Release Number: VAN2527
Release Date: May 19, 2023
Links: