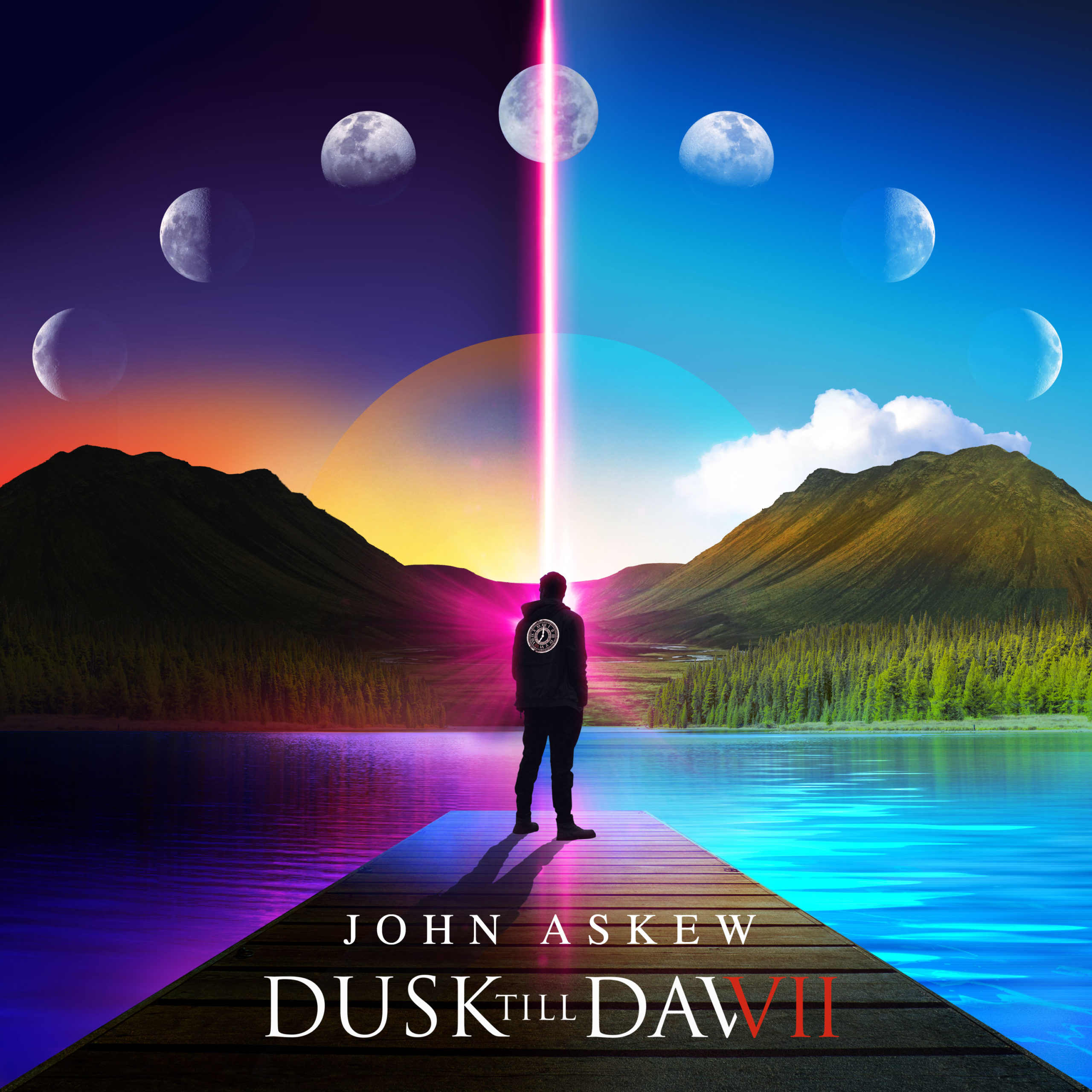 John Askew presents Dusk Till Dawn on VII Records
The gateway to May sees VII turn loose 'Dusk Till Dawn' – the label's hotly anticipated fourth double disc music comp. Mixed & compiled by respected trance pioneer and VII label boss John Askew, the album provides a brilliant expo of his bilingual approach to the genre. The Dusk disc underscores his mastery of tougher, techier sounds, whilst Dawn sheds more light on John's love of enhanced melodies, primetime tempos and higher-power euphoria.
Comprising thirty-six tracks, 'Dusk Till Dawn' is armed with ten purpose-built John Askew reworks and two brand new studio creations, all of which feature exclusively. Further you'll find eleven previously unheard, desk-hot productions from some of John's favourite producers, as well as a mountain of the freshest & primest from VII and its sister label Deep In Thought.
This April 30 the night beckons… and it's got 'Dusk Till Dawn' written all over it!
Dispensing with the formalities, frontend of Dusk's disc John goes right for the tech jugular with his reworks of Union Jack classic 'Cactus' and Will Atkinson's 'Awake'. From there he takes aim with a track/remix salvo from the likes of Sean Tyas, EverLight, Alex Di Stefano, Paul Denton and others. Bookending 'Dusk' is new Askew studio summoning 'Keep Pushing' and Will Atkinson's 'Pipe Dreams', whilst the release's meridian moment is marked with the oasis-like calm of BT & Christian Burns' 'Save Me'.
Just ahead of the album's release, John commented: "Dusk is the music I love to hear when it gets dark and things go harder and more twisted. Whereas Dawn shows off my more melodic side as night transitions to day and the festival vibes kick off. As well as all the killer current music I wanted to rework some of my favourite classics to include – from the likes of NU NRG, Union Jack and Paul van Dyk to give a fresh 2021 twist to those seminal classics that for me were – and always will be – the purest and most epic forms of trance."
With Beatman & Ludmilla's 'The Fall', John embraces the Dawn on a Psy note, before hitting a hot run of Askew reworkings, on music from Steve Brian, Ronski Speed, NuNRG and Milla Lahto. Further in, Story Of Oz's remix of Sean Tyas's 'Someday', Story's own 'Somersault' and John's freshly pressed remix of PvD's 'Crush' pave the way to the mix's valedictory track, Will Atkinson's 'The Last Rave On Earth'.
For lovers of true trance 'Dusk Till Dawn' delivers a fast-lane journey across its sonic range, going full throttle first minute though last. 'Dusk Till Dawn' is available through all good streaming and sales platforms from April 30 and is a must for John Askew fans old and new.
Buy it on:
Links to play/download/buy the compilation
Tracklist:
Disc One: Dusk
01. Union Jack – Cactus (John Askew Rework)
02. Will Atkinson – Awake (John Askew Rework)
03. John Askew – Tooth Decay On Tuesday
04. EverLight featuring Emma Chatt – Obelisk
05. Zach Zlov – Ergo
06. EverLight – Renegade Bass
07. Tasso – Attrition
08. Alex Di Stefano – Above The Sky
09. Sean Tyas – Black & White (Paul Denton Remix)
10. John Askew – Torture Chamber (EverLight's Light Speed Mix)
11. Tommy Mulligan – The Wasp
12. Allan McLuhan – Acid Theory (John Askew Rework)
13. John Askew – Niceto
14. Fonzerelli – Moonlight Party (Greg Downey Remix)
15. Faraway Project – Savannah (John Askew Rework)
16. John Askew – Keep Pushing
17. Will Atkinson – Pipe Dreams
18. BT & Christian Burns – Save Me
Disc Two: Dawn
01. Beatman & Ludmilla – The Fall
02. Milla Lehto – Blade Runner (John Askew Rework)
03. Steve Brian & Ronski Speed – Viper (Maywave Remix – John Askew Rework)
04. Nu NRG – Universe (John Askew Rework)
05. Calvin O'Commor – Oceania (John Askew Rework)
06. John Askew – Squelch
07. John Askew – Picture of Dorian (Ray Reverse Remix)
08. Nifra & Mia Koo – Forever Forever (Beatsole Remix – John Askew Rework)
09. No-So – Feels Like Heaven
10. Paul van Dyk – Crush (John Askew Rework)
11. John Askew & Gary Go – Smile
12. John Askew – Fade To Black (UDM Remix)
13. Story of Oz – Somersault
14. John Askew – Through The Looking Glass (Faders & Wilder Remix)
15. Sean Tyas & Shelby Merry – Someday (Story of Oz Remix)
16. UDM – Always Shining
17. Igor Dorin – Energy (John Askew Rework)
18. Will Atkinson – The Last Rave On Earth
CONNECT WITH PAVEL KHVALEEV:
CONNECT WITH BLACK HOLE RECORDINGS:
Soundcloud
Facebook
Twitter
Instagram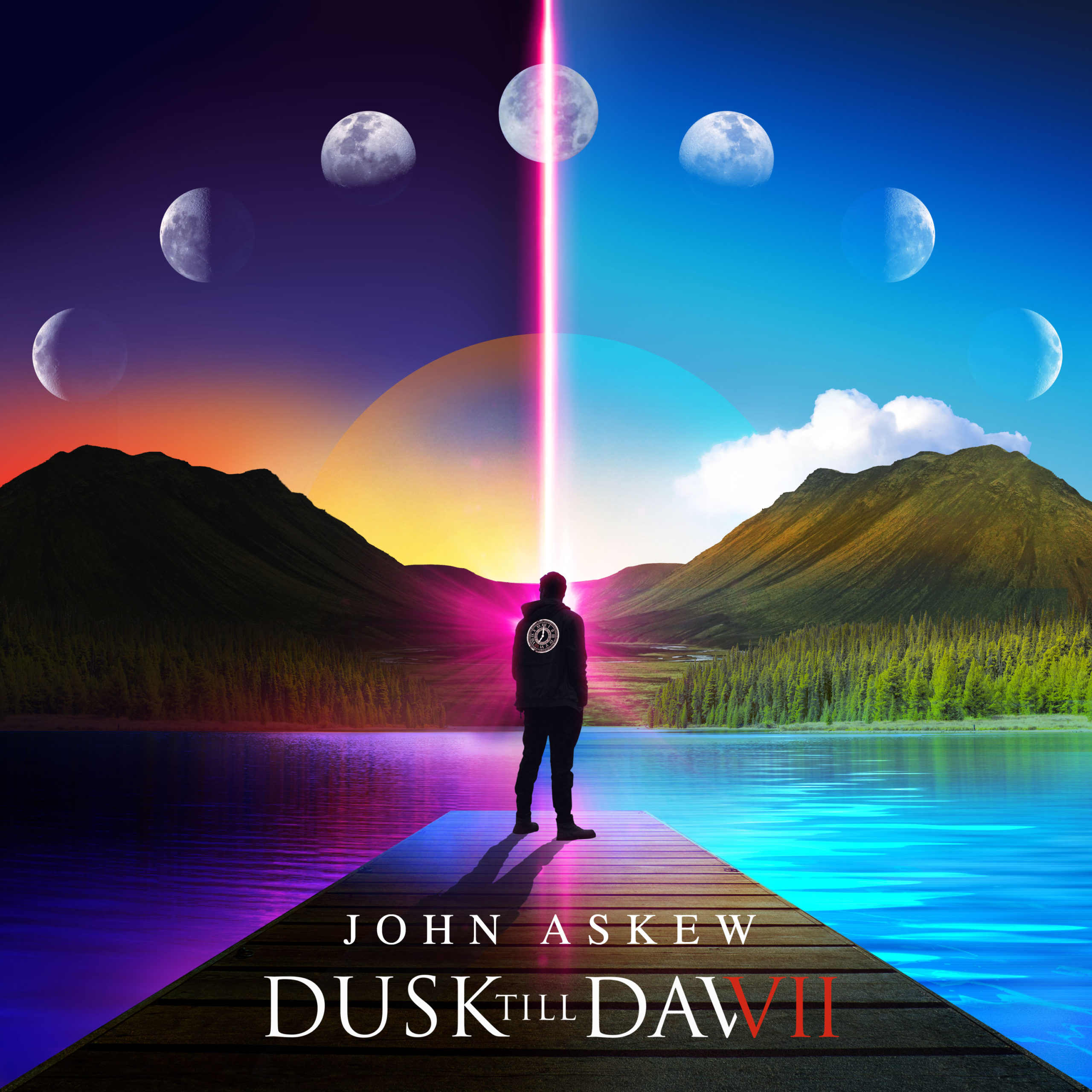 VII Crew official website
Black Hole Recordings official website