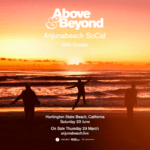 Above & Beyond presents Anjunabeach SoCal Festival @ Huntington State Beach, California, US on 23rd of June 2018
Above & Beyond to host one day 'Anjunabeach' festival on the sand at Huntington State Beach on Saturday June 23
Named after the beach in Goa that inspired their iconic Anjunabeats record label, Above & Beyond host a special one-day festival event on the sand at Huntington State Beach, CA on June 23. Tickets will be available here on March 29 and 10am PT.
Heading into the final days of a 30-date tour celebrating the release of their new album Common Ground, North American fans can look forward to a once-in-a-lifetime experience when the GRAMMY Nominated trio take to the sand this summer.
The real 'Anjuna Beach' resides in Goa, India. Its wild history as a global party destination has inspired many, including Jono Grant, Tony McGuinness and Paavo Siljamäki (aka Above & Beyond), who named their renowned Anjunabeats record label after it.
The London-based band (who are perennial favorites in California chalking up sold out marquees at The Hollywood Bowl, Los Angeles Forum and The Greek Theater to name a few) will welcome a host of talent from their Anjunafamily of artists to the bill and will also be performing an exclusive second set of their own. Details of that unmissable performance will be shared in coming weeks.
Common Ground, the fourth studio album from Above & Beyond, was released January 26th on the band's own Anjunabeats imprint and debuted at #3 on the Billboard 200 Albums Chart. The album includes the 2017 festival anthems 'My Own Hymn', 'Northern Soul', 'Alright Now' and 'Tightrope' and new songs with longtime collaborators Justine Suissa ('Naked' and 'Cold Feet'), Zoë Johnston ('Sahara Love' and 'Always') and Richard Bedford ('Happiness Amplified' and 'Bittersweet & Blue.')
For more information on Anjunabeach please click here
About Activated Events
Activated Events is a premier festival and event production company. For almost a decade, Activated Events have been producing lasting, memorable events. From outdoor movie series to music festivals, Activated Events always delivers a tremendous customer experience with top, global artists from around the world.
About Phantom Music Group
Phantom Music Group is a Southern California based music company responsible for producing some of the region's premier events. Past events include shows with Marshmello, Robin Schulz, G-Eazy, Above & Beyond (at the dunes in Newport Beach) and Seven Lions, Illenium and Slander for 10,000 people New Years Eve Weekend at the OC Fair. Phantom Music Group has active clients across the country with shows in Miami, Jamaica, Trinidad and Canada.
CONNECT WITH ABOVE & BEYOND:
Facebook
Twitter
Instagram
Soundcloud
Youtube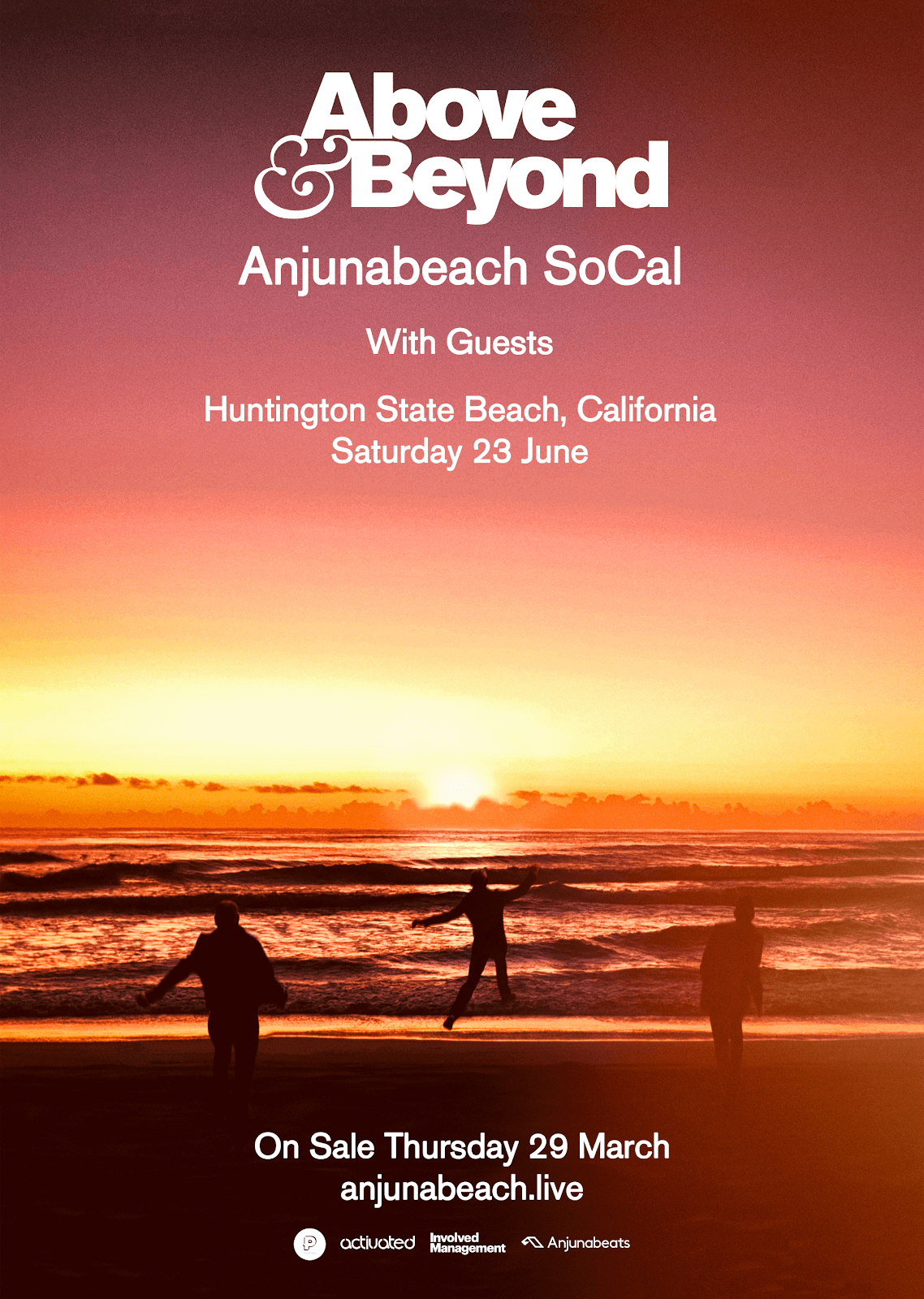 Links:
Above & Beyond official website
Anjunabeats official website